The first thing to consider after buying a Macbook is buying a dongle.
Yup, that dongle that will expand the functionality of the existing port of Macbook.
Starting from 2016, Macbook only have Thunderbolt ports (with the same port as USB-C) and an audio jack attached on the body. No other kind of ports such as USB-A, HDMI, SD Card reader, etc like in other laptop.
The motive, of course, is certainly noble as this will force people to start adopting a one single-port system.
But… not all tech provider already using that one single port system, so that we–as the Macbook user–should adjust to this.
And therefore the dongle come alive.
Don't buy this kind of dongle
I made this mistake before.
Because of the clean design, no cable, and multi port available, I bought this dongle.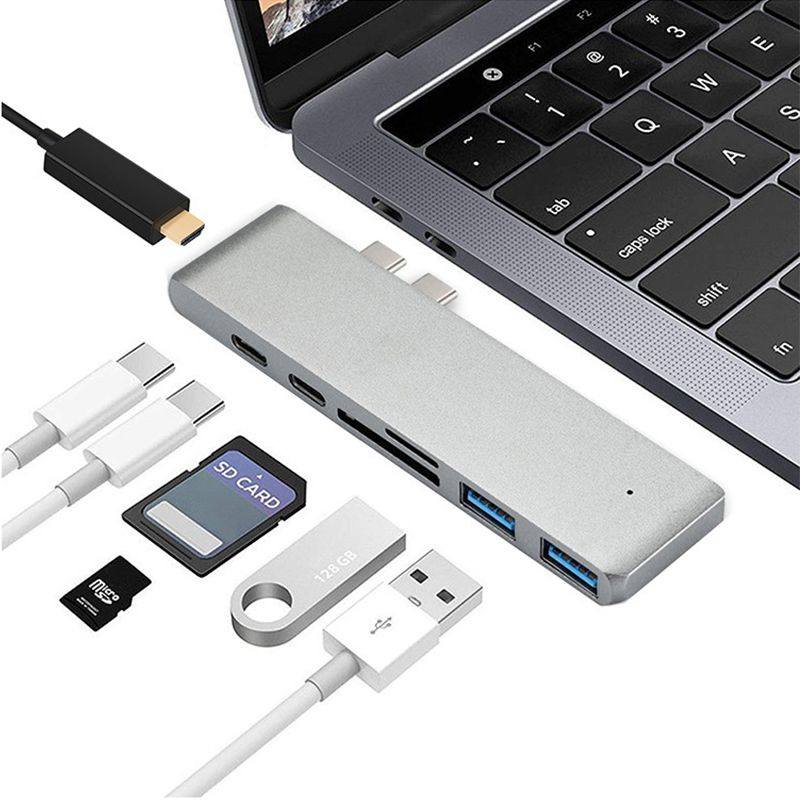 I don't mean to mention the brand.
But really, don't buy this kind of direct USB-C dongle because:
Quite hard to plug and REALLY hard to remove (it can easily damage the ports)
Quickly become hot (and it can damage the Macbook as it is directly connected to Macbook)
Buy this instead: cable dongle without power delivery
Buy the dongle with cable, because it will be easier to plug and remove from the port and not causing some damage.
Buy the dongle without power delivery (PD) feature, so that the dongle will not quickly become hot.
The dongle with PD have some electronic parts that will reduce the voltage from the port to meet the requirements. This voltage drop only will produce some heat that can be really hot.
The dongle I buy
I bought Ugreen 6 in 1 USB-C hub that have 3 USB3.0, 1 HDMI, 1 SD, and 1 TF.
Although this dongle is not quite minimalist (because of the cable), it can work really well.
The plug-and-remove is easy like hell.
It's getting warm, but not hot.
So yeah, I'm happy with this dongle.